MYKITA x DAMIR DOMA
HOW TO SEE THE WORLD WITH DIFFERENT EYES
It's not the first time the Berliners cooperate with the talented fashion designer. Their collaborations still raise the standard of what we put on our noses. Therefore Damir Doma is "going around in circles", so to say. Those who followed his previous designs for MYKITA know already that he loves round shades. This love continues this time - but that doesn't mean that MYKITA / Damir Doma repeat what they were doing in the past, just that you can find golden thread running through their collections - the love of round shades.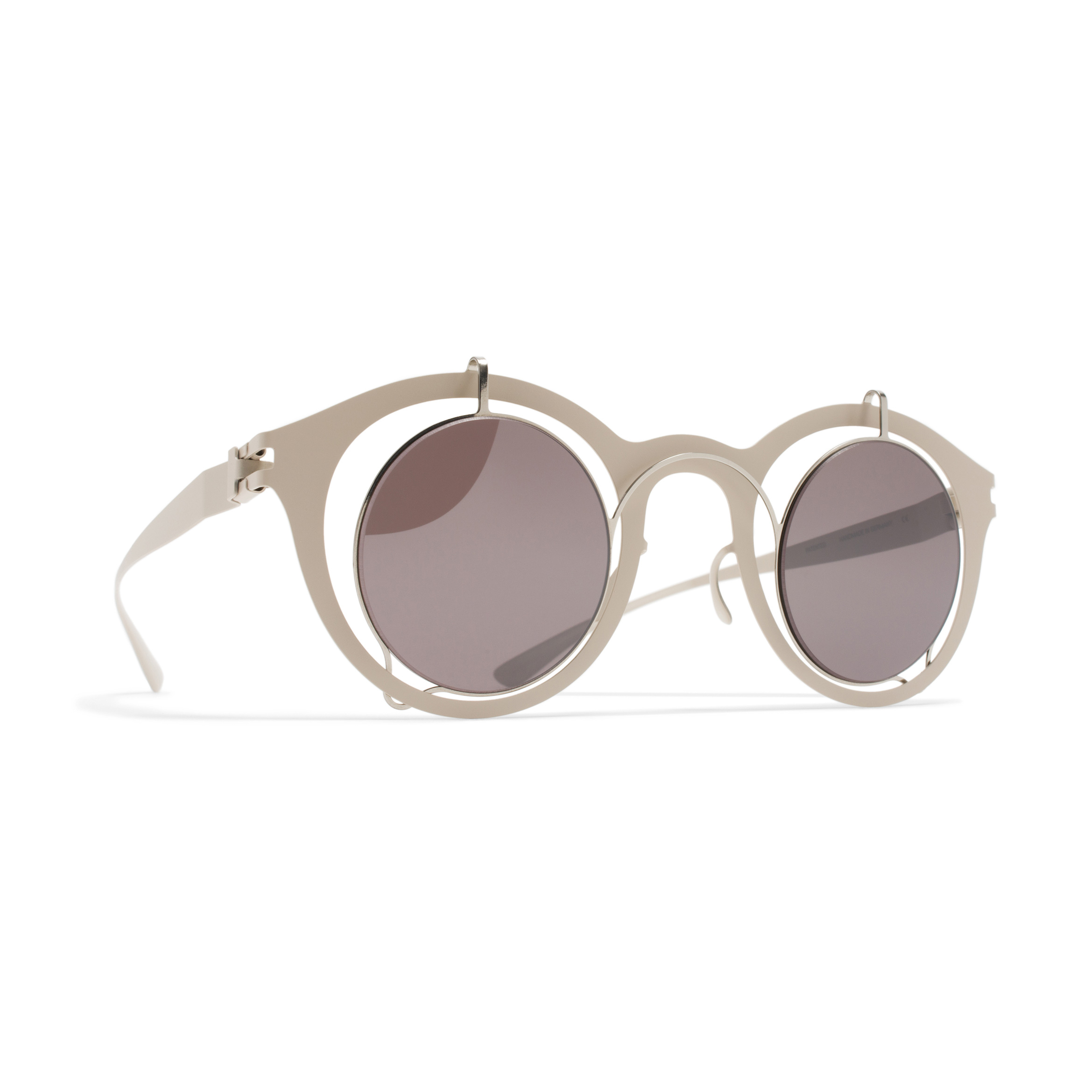 In 2015 MYKITA / DAMIR DOMA launched a model called BRADFIELD. A melange between historical forms of the frame, the Pantoform, and the geometrically perfect round shape of the inner lenses. Starting from here the passion for round and geometric forms has been developed until today.
…AND THE STORY GOES ON:
The signature element of this year's collection is a certain layering technique, which is remarkable through all these three new models:
The super delicate design of SIRU with its filigree elements like the glass itself and every single part of the patchwork-round frame. MADELEINE looks as if two frames were connected to each other, but as a matter of fact this feathery masterpiece is made out of one piece and make the lenses look as if they float in front of the frame. The third one and newest creation is FEDOR: A bold and pretty cool model – the layers are more connected in between each other.
Check them out on mykita.com where the MYKITA / Damir Doma collection is available from now on:
FEDOR for about € 465,– (Material: Stainless steel Colours: Gold, Silver, Navy Blue, Champagne Gold)
MADELEINE for about € 465,– (Material: Stainless steel | Colours: Silver/Black, Gold/Forest Green, Silver/Cinerous Green Grey, Gold/Terra)
SIRU for about € 465,– (Material: Stainless steel Colours: Silver/Black, Silver/Cinerousgrey, Gold/Terra, Black)